Manage your new hires the easy way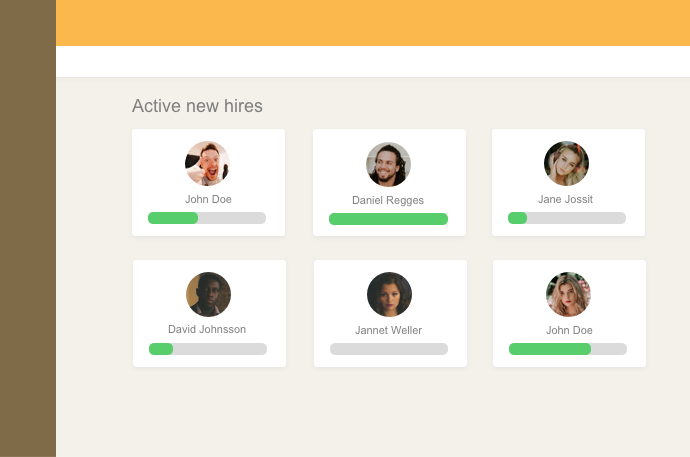 Create templates

Reuse templates for every new hire.

No need to print out that paper every time. With our templates you can assign tasks, resources, introductions, appointments and workflows to your new hire with one click.

Group templates to collections

Using multiple templates for a everyone in a similar role or department? Group your templates and assign all of them to a new hire easily.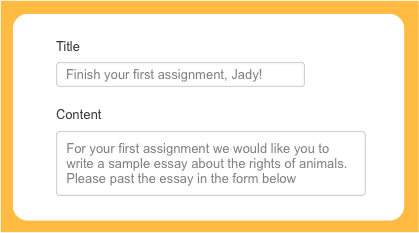 Personalize templates

Templates are just... templates. Customize them per new hire. Add custom forms, make it personal and show them you actually care.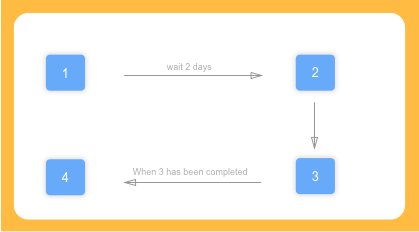 Workflows
Automatically follow up with new todos or resources. Keep your new hire busy at their own pace.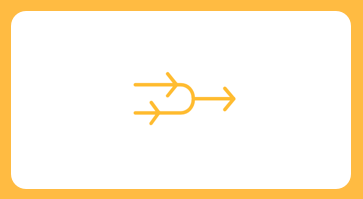 Third party accounts

Create accounts for Google and Slack with a single click.

Make it your own

Pick a few colors, use your logo and even use your own domain name. If you want, brag about how you put it all together. Take the credit. We don't care as long as you take care of your new hires.

Start before their first day

There are way to many people thinking that onboarding starts on day one. You need to prepare them as much as you can before their first day, so they know what to expect.
Advanced analytics

We implemented advanced analytics so you can keep track of your new hires easily. Never guess where they are at anymore.

Track progress

Easily see what your new hires have completed and what not. Send a reminder when needed.

Slack bot logs

See how your new hires are interacting with onboardingbot and create resources proactive.

All data on one page

All gathered data and insights viewable on one page.